Founding & Transformation
Founded in 1967, Northwood is a nonprofit behavioral health center providing a comprehensive continuum of care to serve citizens of Hancock, Brooke, Ohio, Marshall, and Wetzel counties.
Beginning in April 1997, Northwood's former CEO and turnaround specialist Pete Radakovich developed and implemented a multifaceted approach to transforming Northwood from a company on the verge of bankruptcy to a successful world-class organization. This multifaceted approach took years and hundreds of thousands of hours to implement, and included both revolutionary and evolutionary changes in the following areas:
Development of Personnel
Implementation of Management Infrastructure
Transformation of Corporate Culture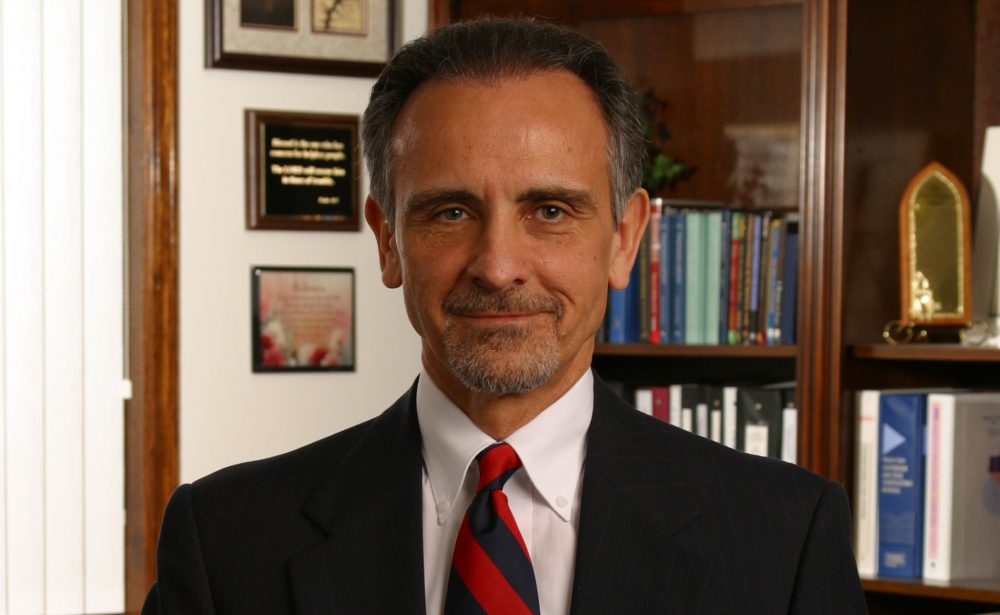 Pete Radakovich, Northwood's former CEO and turnaround specialist
Development of Personnel
In late 1996 and early 1997, Northwood's Chief Financial Officer and Chief Executive Officer both resigned, and 19 middle and senior managers were permanently laid off. As a result, there was literally no management at Northwood when Pete Radakovich began as President & CEO in April 1997. Realizing the serious lack of management skills within the organization, Radakovich took personal responsibility for developing the young and inexperienced employees he inherited. Through a dedicated and comprehensive mentoring and training effort, Radakovich transferred his extensive management experience and knowledge, significantly upgrading the skills of Northwood's inexperienced management personnel. External training in the subject of management was also emphasized. This intense focus on mentoring, training, and development resulted in an organization with substantially greater management knowledge and skills than it ever had before. In addition, the skills of Northwood's clinicians were improved as a result of extensive training, the recruitment of an experienced Clinical Director, and the replacement of clinicians without high skill levels.
Implementation of Management Infrastructure
Prior to 1997, Northwood had no management infrastructure. The organization had no effective strategic planning process, had twice failed to implement a Total Quality Management (TQM) system, had less than 12 functional computers for more than 500 employees, and had serious regulatory compliance problems. Applying his 27 years of executive management experience, new President & CEO Pete Radakovich began in 1997 to design, develop, and implement management infrastructure that he labeled the "Four Cornerstones".
Radakovich was the inventor, architect, and champion of Northwood's new management infrastructure, referred to as the "Four Cornerstones". The Four Cornerstones consist of (1) a strategic planning system, (2) a total quality management (TQM) system referred to as the Continuous Improvement System (CIS), (3) state-of-the-art communication systems, and (4) a formal, disciplined regulatory compliance system. These systems are sophisticated technical constructs that required the substantial personal effort, persistence, and skill of Mr. Radakovich to implement successfully in the environment that existed at Northwood in the late 1990's. Although the development and implementation were difficult, the "Four Cornerstones" have clearly contributed to the overall improvement in Northwood's performance since 1997, and serve as the foundation for daily management and clinical decision making at Northwood.
Transformation of Corporate Culture
Corporate culture is a combination of the values, principles, and standards that determine a company's conduct. Prior to 1997, Northwood's corporate culture was characterized by a "social services agency mentality", with no basic understanding of management principles and business paradigms. The organization had no clear vision or mission, no accountability for performance, and a complete lack of understanding concerning the importance of generating a profit from operations.
Our unique transformation and successful performance has been based upon applying ideas and paradigms not typically found in the health care industry.  Many of the ideas and paradigms implemented at Northwood are used in other industries by world-class companies like Toyota, Intel, and Harley Davidson.  Each of the above systemic, company-wide changes took over a decade to implement at Northwood. These changes were a direct result of the 27 years of executive management experience in three different industries, brought to Northwood by President & CEO Pete Radakovich. Each individual change was important, but it is the collective effect of all these changes that led to Northwood's unique transformation from a struggling social service agency, to a world-class organization, providing cost-effective (profitable), quality care.